A group of researchers stand in a field of burclover behind the Tift Building in this photo originally published in July 1923. The Tifton burclover was introduced to the U.S. through the Botanical Garden of Madrid by the Office of Forage Crop Investigations of the U.S. Department of Agriculture.
Campus Cornerstone
The renewal of the University of Georgia Tifton Campus that began in 2013 peaked in May, when the Tift Building was completed and ready for occupancy.
"The renovation of the Tift Building is an important time for our campus and the University of Georgia. We are closing in on our centennial celebration in 2018, so preserving this building's heritage while celebrating the research conducted here is significant for our campus," said Joe West, UGA Tifton Campus assistant dean.
Sixteen UGA faculty and staff members from the offices of the assistant dean, communications, academic affairs, business, statistical consulting, external relations, information technology and the Department of Agricultural and Applied Economics occupy the building. Many graduate students will use the building's workspace, along with other UGA students who will take classes in the first-floor classroom, which is equipped with the latest communication technology to enable better video and conference call meetings.
While the renovated Tift Building brings a new, vibrant look to the front of campus, it also provides easier access for prospective students who wish to meet with student recruiter Breanna Coursey. UGA Tifton, which began offering an academic program in 2004, is experiencing a growing number of students on campus. This fall, enrollment exceeded 80 students; just three years ago, enrollment was less than half of that. Coursey believes that number will continue to grow in the future.
The thoroughly renovated Tift Building now houses today's students, faculty and staff. Photo by Corey Nolen
"Having a presence in the Tift Building, which sits at the front entrance to the campus, is a huge step toward growing our program," Coursey said. "We have potential students visiting every day, and I can't imagine a better way for students to begin touring the campus than with this state-of-the-art facility."

Constructed in 1922, the Tift Building was the first structure built on the Tifton Campus. It's one of two major renovation projects in place for the front of campus, thanks to the support of the state Legislature and campus administration. Renovations to the Animal and Dairy Science Building, adjacent to the Tift Building, are projected to begin in October and are slated to conclude late in 2017.
View the Tift Building rededication photo album.
Story by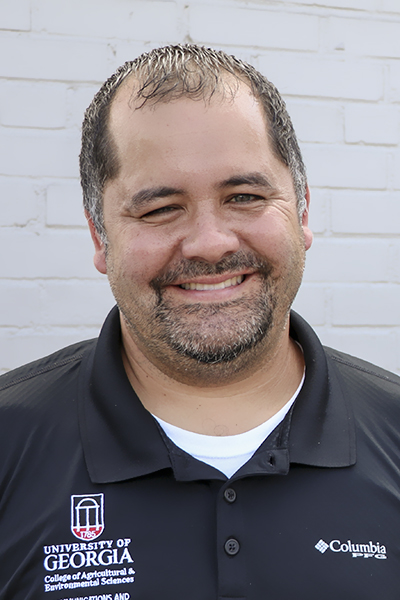 Office of Communications and Creative Services (OCCS)