Spring Break trip exposes students to Georgia agriculture

---
On a spring break trip like no other, 36 College of Agricultural and Environmental Sciences students spent a week traveling Georgia's highways in an effort to experience the diversity of the state's top industry – agriculture.
"I was exposed to familiar things, unfamiliar things and even strange things, but all things Georgia ag," said third-year poultry science major Kaitlyn Heerlein, in a paper written following the trip. "I was pushed from my comfort zone and asked to visit places and do things that I never imagined myself doing. Outside of your comfort zone is where growing begins."

Students visited 20 Georgia agribusinesses, like Mercier Orchards in Blue Ridge, the Georgia Poultry Laboratory in Gainesville and Glass Alligator Farms in Adelaide.

"We had two goals with every stop. The first was for them to learn something about Georgia agriculture and the other was for them to learn about career opportunities," said Assistant Dean for Academic Affairs Jean Bertrand. "Their eyes were opened to the diversity of agriculture that most people don't realize exists. They know about cotton, peanuts, pecans and poultry, but they don't know about olives or the alligator farm."

Part of the experience included visiting all three University of Georgia CAES campuses. The group started on the Athens Campus, then went to the Tifton and Griffin campuses.

On the Griffin Campus, students visited a germplasm laboratory as well as the Food Product Innovation and Commercialization Center.

The students' Tifton Campus visit included a tour of the on-campus dairy farm and the Future Farmstead.

Students also visited the Lewis Taylor Farm, one of the largest private vegetable and greenhouse operations in the Southeast, owned by longtime CAES supporter Bill Brim; Rutland Farms in Tifton, a thriving agritourism business operated by CAES graduate Ryan Rutland (BSA – Agribusiness, '08); and Pike Creek Turf sod farm in Adel.

"This trip was an awesome experience to see large-scale production, small niche markets and everything in between. It helped me see many new jobs and opportunities as well as to connect the different sectors of agriculture," said fourth-year agricultural education major Megan Powell.

"My favorite part was the chance to meet these farmers, receive positive advice and learn about their desire to have us, college graduates, take over the future of agriculture," said then-student Michelle Sheffield (BSA – Animal Science, '16), in a paper.

Rutland Farms inspired fourth-year agribusiness major Emily Braswell.

"Visiting Rutland Farms makes me want to move back home after school and reopen our produce stand and get into the business of agritourism. I never realized how much of a passion I have for agritourism and owning a produce stand until visiting Rutland Farms," said Braswell, in a paper. "I am ready to graduate and begin a career so that I can make my own contribution to Georgia agriculture."
Story by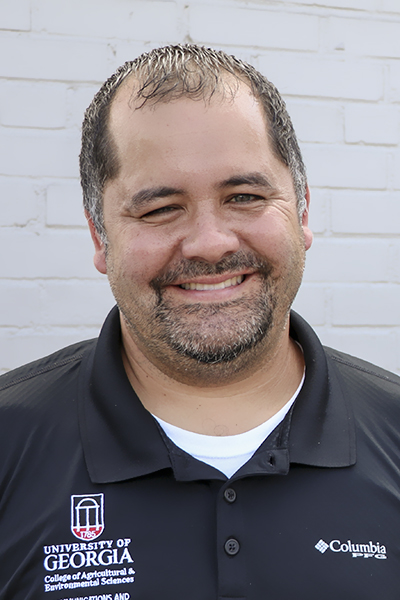 Office of Communications and Creative Services (OCCS)