Lab Works: Gaelen Burke Challenges Students to Think Critically
Entomology graduate student Tyler Simmonds (back, left to right), undergraduate student Johnathan Mayfield, graduate student Kelsey Coffman, (front) lab manager Hannah Boomgarden, Assistant Professor Gaelen Burke and undergraduate student Sherilyn Harper all work in Burke's entomology lab.
---
How do you explain the complex world that is molecular genetics? If you're Assistant Professor Gaelen Burke, you do it with a 10-pound bag of Starbursts.
One day in 2015, Burke sat down with her laboratory's team of undergraduate researchers and asked them to build a genome from its requisite, fruit-flavored parts. 

It is important for the student workers to know the basics of how genomes work in order to help her in the lab, but it is also important for them to know for their future endeavors and coursework.

When you take on first-year students as lab partners, you may have to provide more explanation, but the payoff is worth it, Burke said.

That extra effort has earned her the admiration and friendship of many of her undergraduate researchers and the 2016 College of Agricultural and Environmental Sciences Undergraduate Research Mentor of the Year Award.

"I enjoy working with undergraduates because of their energy, enthusiasm and fresh perspectives on research questions," Burke said. "In the last two years, I have been lucky enough to have several exceptional students join my lab to work on their own research projects, some of which have resulted in peer-reviewed publications. It is very rewarding to see them mature as they gain hands-on experience with the scientific process."

Burke currently works with three undergraduates, one doctoral student and two recent graduates. They study the relationship between parasitic wasps, their host caterpillars and an immune-suppressing virus that helps the wasps colonize the caterpillars. The wasps carry a virus that suppresses the caterpillars' immune systems, allowing the wasps to lay eggs in the caterpillars without them being destroyed by the hosts' immune systems.

Fourth-year entomology and biology double major Johnathan Mayfield, who nominated Burke for the award, has presented his part of this research each year since joining Burke's lab in 2014.

"While science and research can seem unapproachable and daunting at first, Dr. Burke challenges her students, including me and many other undergraduates, to critically think about the research, about how it fits into the field and about science in general," Mayfield wrote in his nomination letter.

"Because of the immense influence Dr. Burke has had on me during my time at the University of Georgia, I want to emulate her success and pursue a career in research and science education," he added.

Burke is not alone in her dedication to undergraduate research.

Each year, dozens of CAES faculty open up their labs to curious, driven undergraduates like Mayfield. This April, 44 CAES undergraduate students participated in the college's Undergraduate Research Symposium. That was a record number, and it would not have been possible without dedicated mentors like Burke and her colleagues.
Student Researchers' Efforts Rewarded
A record number of students participated in this year's CAES Undergraduate Research Symposium on April 11 in Conner Hall, on UGA's Athens Campus. About 30 students presented their research findings and others developed research posters. A team of veteran faculty members chose winners in both the oral and poster presentation categories.
First Place, Poster Presentation
"Creating an Entomological Geodatabase to Understand the Effects of Biophysical Context on Arthropod Distributions" by Aaron Bruce, fourth-year agriscience and environmental systems major at UGA Tifton
First Place, Oral Presentation
"The Actions of a Hemipteran-Active Bacillus thuringiensis Toxin in Tarnished Plant Bug, Lygus lineolaris" by Darcie Bruce, fourth-year applied biotechnology major
Story by: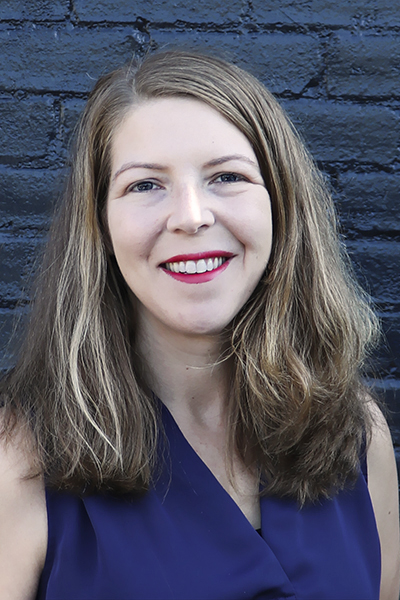 Office of Communications and Creative Services (OCCS)