The Happiest Internship on Earth
Horticulture students hone their skills at Disney World

---
Working at Walt Disney World isn't out of character for College of Agricultural and Environmental Sciences students.
Horticulture students – trained in the classroom by CAES's world-renowned professors – receive valuable field experience at the Orlando, Florida-based resort. 

Mary Lewis (pictured), a fourth-year horticulture major, interned at Disney World's Epcot this summer and produced all the plant materials for "show" greenhouses. When a crop was ready for harvest or needed to be replaced in the greenhouse that's part of the "Living with the Land" ride, Lewis made sure those plants were ready to rotate between greenhouses.

"UGA made sure I spent ample time in the greenhouses so I was comfortable growing and working in them," said Lewis.

Paul Thomas, one of her professors, believes word of mouth between classmates and faculty members connects CAES and Disney World.

"Experiential learning opportunities like this are essential. By being away from the university bubble, joining a major entity like Disney World and having to adjust to corporate expectations and the 7 a.m. to 6 p.m. workday routines, students learn how the real world works," Thomas said. "I see dramatic shifts in personal responsibility, work efficiency and that ever-important professional behavior when a student returns from Disney World."

Tray Anderson (BSA – Horticulture, '08) worked with Disney for three years after graduating from CAES. Anderson's employment followed a Disney professional internship that included maintaining flowers and shrubs, weeding and working with topiaries.

"I think the excellence that [the University of] Georgia expects, when you get to Disney, they expect the same thing," Anderson said.

Hannah Queen (BSA – Agricultural Education, '16), a graduate of the UGA Tifton Campus, completed her Disney World professional internship this past June. She worked with the Epcot International Flower and Garden Festival.

"One of the main things I took away is how to deal with different people … I got to practice and use my skills with people who were there to learn," she said.
Story by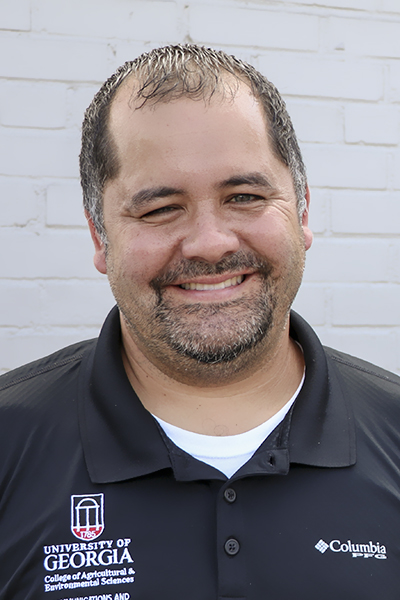 Office of Communications and Creative Services (OCCS)