FOCUSed on Service Learning
Using Oreos to illustrate the phases of the Moon.
---
In Georgia classrooms, science activities like Oreo moon phases and fizzing Jupiters made of baking soda are making Project FOCUS, or "Fostering Our Community's Understanding of Science," a success.
"I loved Project FOCUS because of the real experiences that I had in the classroom with the kids. It was an awesome way for me to learn to prepare my own lessons and then interact with the kids throughout the activities," said Megan Powell, a senior agricultural education major, who taught at Charles Spencer Elementary and Omega Elementary schools, both in Tift County, Georgia.

The service-learning program Project FOCUS teams College of Agricultural and Environmental Sciences students with area schools with the objective of improving science awareness among schoolchildren in kindergarten through eighth grade. Each fall and spring semester, CAES students are assigned elementary or middle school classes and must work at least 40 hours for that semester. According to Powell's former Project FOCUS instructor, Amber Rice, her CAES students were so inspired by the experience, some worked as many as 60 hours in a semester.

Since 2002, CAES students in Project FOCUS have gotten hands-on teaching experience in different science curricula. Through the help of University of Georgia student Alex Holman, students in Ashley May's fourth-grade class at Matt Wilson Elementary School in Tifton, Georgia, learned about space by making nebulae in a jar and illustrating galaxies and star patterns.

"Having another adult teaching gave me the freedom to roam around during the lesson to monitor the children's focus and understanding. I feel the program was beneficial," May said.

David Knauft, professor emeritus in UGA's Department of Horticulture, started Project FOCUS on UGA's Athens Campus to provide in-classroom, experiential learning for CAES students. About 1,600 students from the Athens Campus have reached 35,000 area children through the program, according to Knauft. On the Tifton Campus, about 60 undergraduate students have worked with roughly 1,300 area students, said UGA Tifton Director of Academic Programs Jason Peake.

"Our UGA students often have more science expertise than the teachers and provide lesson plans and resources for teachers to teach lessons after the FOCUS student is no longer in the teacher's classroom," Knauft said.

Rice likes how the program provides aspiring teachers early access to the classroom.

"For our students, I see it as a unique way to get them in the classroom a little bit earlier. It's not the exact same age group that they'll be working with, but they still see a teacher teach, get a chance to participate in activities and start to think like a teacher and develop that professionalism," Rice said. "A lot of them said, 'Now I am sure that I want to be a teacher because I got the chance to have some real classroom time.'"

Project FOCUS students on the college's Tifton Campus have expanded the program to include Science Night, a community event that allows the students to give back to the community by providing education outside the classroom through science-based ideas that started with Project FOCUS.

"I'm happy to see many of the kids I'm teaching in the classroom this semester in a different environment," said Christina Garner, a senior agricultural education major. "This event is really fun because we got to do the activity we wanted. We're getting to use our creativity to make whatever we want to do."
Story by: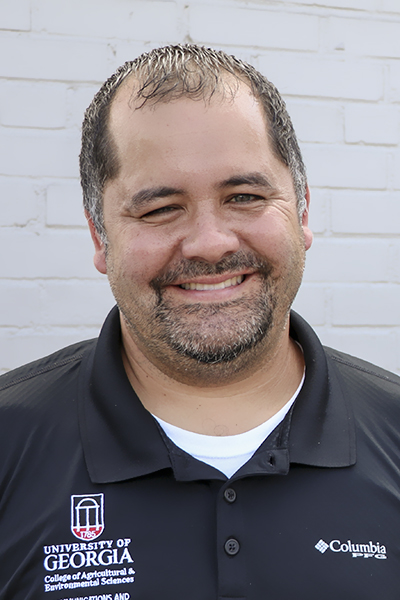 Office of Communications and Creative Services (OCCS)