Communication on Location
ALEC students learn storytelling during May term in Romania
---
Many Georgians take pride in the degree to which their communities are rural. They swap stories about how far they have to drive to dump trash or how hard it is to get a cell phone signal.
But, as one group of students from the College of Agricultural and Environmental Sciences Department of Agricultural Leadership, Education and Communication found out this May, the term "rural" is relative.

For two weeks, students from Assistant Professor Abigail Borron's "Culture-Centered Communication and Engagement" course traveled around Romania, meeting farmers and community leaders who want to preserve rural culture and traditions.

"This journey halfway across the globe taught me that there are good people everywhere trying to achieve a better way of life," recent alumna Allison Fortner (BSA – Agricultural Communication, '16) wrote in her travel blog. "If I can, I would like to use what I've learned over the past four years to help them reach this goal. And that's what I'll take with me as I move forward."

The course, one of the first of its kind for the department, was launched to help agricultural communication students tell the story of farmers from different areas of the world in a way that empowers those farmers.

Borron launched a domestic version of the course to help her students deconstruct biases and assumptions around hunger, poverty and food insecurity in order to help them become better communicators, advocates and journalists. During the spring semester, students worked with local food pantry clients to give voice to the clients' food insecurity-related experiences.

During the May term class, a new team of students partnered with students from Babes-Bolyai University in Cluj-Napoca, Romania, and Open Fields Romania – formerly a branch of Heifer International – to document the lives of Romanian farmers who are beneficiaries of Open Fields Romania's dairy project, "Chance for All."

They created a web communications strategy to boost tourism in a rural community in northwest Transylvania.

Along the way, students met dozens of farmers and community members. "I learned about agriculture programs to help the less fortunate in Romania, but I also learned what it is like to be welcomed into the homes of those who don't know you," Fortner wrote. "I experienced the love that surrounds these communities and saw the passion within the people who are working to make their lives better as they receive hives of honeybees and dairy cows with milking equipment."

Open Fields, which gives farmers grants of livestock and equipment to improve their farms' profitability, will use the students' work to raise funds and awareness in and out of the country.

Danone, the Swiss Agency for Development and Cooperation, Norway Grants, Heifer International and Bóthar Ireland support the Open Fields Foundation.
Story by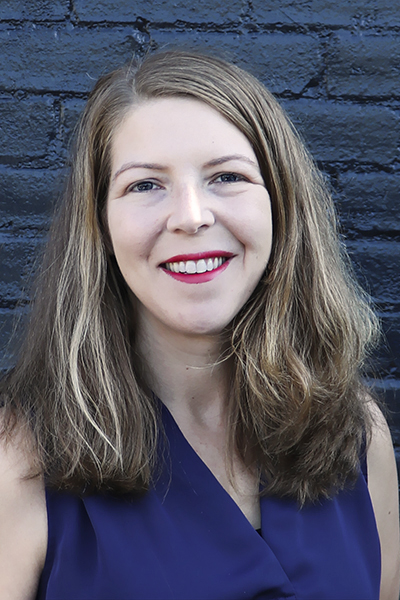 Office of Communications and Creative Services (OCCS)